Our Products
We only use Goji Berries from our own cultivation
Of course, you will find the high quality of our Goji berries in all of our products.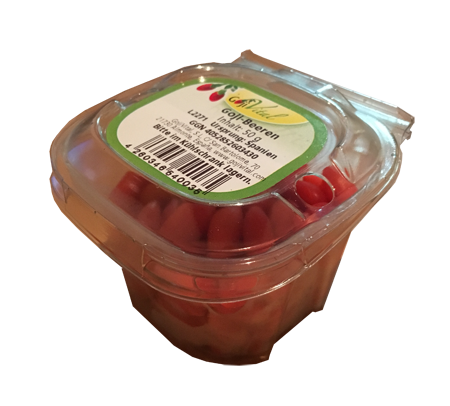 Fresh Goji Berries
With its fresh, fruity and slightly tart taste, goji berries, are a great snack for between meals. Our sun-drenched region allows our berries to grow extremely well and develop their full flavor.

Fresh goji berries are varied as for cooking, for the creation of delicious desserts, for making your own smoothies and more.

More tips for the use of goji berries you will find under Utilization.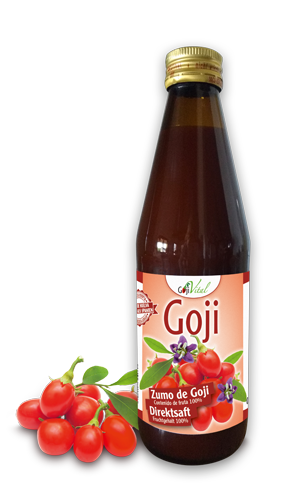 Goji Juice NFC
Our Goji juice is pressed to 100% from our own cultivated Goji Berries.

NFC 100% Fruit content - No sugars added, contains naturally occurring sugars.
Filled in 0.33 liter brown glass bottle or in 205 liter bag in drum.

More information about our Goji Juice and nectars you can find at www.goji-juices.com

If you are interested in our Goji Juice, please contact us at info@gojivital.com